After repairing different PLC components such as panel controllers, Pc boards, Modbus systems, among other essential items related to PLC by PLC technician, these components are tried and tested again in the line of making sure that they are functioning properly. When your repaired unit is functioning properly it ensures your business run smoothly, which in return contributes to high-quality services that facilitates higher quality outcome. We are a proven company that provides all industrial electronic repairs. To ensure we provide high-quality services to our clients, our PLC expertise or PLC maintenance technician uses the latest and advanced technologies which helps them to load test and function test your machines fully which is a guarantee that you will receive fully repaired equipment with PLC repair services.Our PLC repair technician are fully equipped with any part that they may require when repairing your equipment. The company department supplies all these parts to our technicians which ensure our customers satisfaction is met through a cost-efficient process with quality PLC repair services.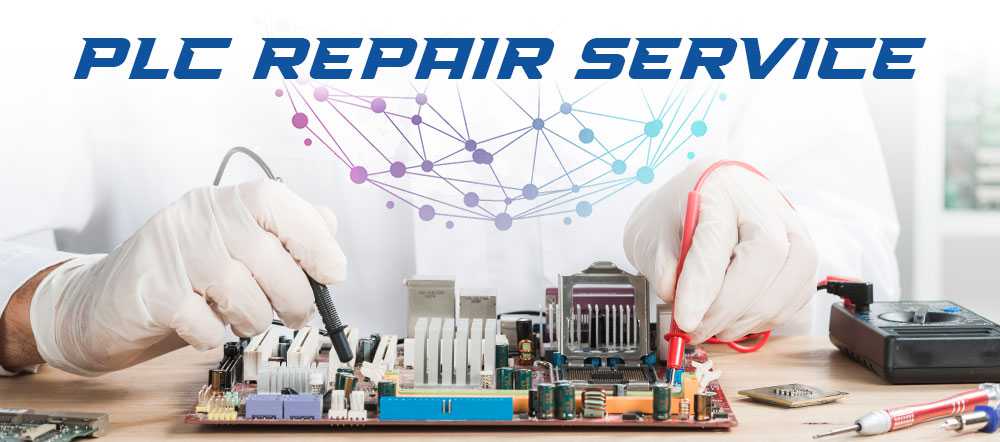 Our PLC board repair team always treats clients' problems as they are their own, which drastically helps vast businesses save and manage their maintenance and operating costs. During the process of PLC repair, our PLC repair technicians carefully find the faults where that correct them. Then they ensure that they have retested the electrical components in the line of verifying the operation, ensuring we have met the client's need as required.
We also offer repair services with PLC technician to the following GS100102, 0E1301H0, E13-00H, I55AE211A1AV0100WS, and 79801M. Choosing our expertise in this field will ensure that you are provided with cost-saving services. Our company has the best average rate, and this has made us continue being at the top-notch ahead of other competitors in this industry since we beat their repair. Consequently, besides repairing these controllers, our company provides specific Consignments such as NPX-150RFR, UT32A-000-11-00, L543-MTMT and many more items related to these. Whenever you book these consignments, our team ensures that they have measured them to ensure that the weight is exact; hence this enables us to deliver quality products that have the actual weight as required by our customers. If you are probably in need of these firmware, our company manufactures them and repair thus they are available in our company.
Save money for your enterprise by repairing your equipment's at our company through the help of PLC maintenance technician that have a wealth of experience in these pieces of equipment for many years. Our specialists offer services around the clock; hence you should not wait for your business to wait for hours. They quickly perform needed programming fast but careful which ensure your systems are running smoothly and fast since we know the downtime of any machine is costly. This is why our company has experts who can respond quickly when you need an urgent service of your equipment.
Top Brands We Repair
AEG
Allen Bradley
Giddings & Lewis
Honeywell
Mitsubishi
Modicon
Omron
Westinghouse
Texas Instruments
Siemens
Square D
Telemecanique
PLC Repairs we do
I/O Scanner Repair
PLC Analog I/O Repair
PLC Base Unit Repair
PLC Board Repair
PLC Circuit Board Rep air
PLC Communication Module Repair
PLC Controller Repair
PLC CPU Repair
PLC Devicenet Repair
PLC Digital I/O Repair